Detailing Wood
Great for creating a tree effect
Great for blackwater aquariums
Releases Tannins
Darkens over time
Description
These are detailing pieces ideal for creating a branching effect similar to a tree structure. These are extremely thin pieces and can be brittle.
Tigerwood will not sink immediately and will need to be weighted for about a week until it is fully saturated. The amount of tannins released by tigerwood is much less than spiderwood which is appealing in some cases. Once your tigerwood has been submerged there is a potential for a white biofilm to develop. The biofilm is not harmful and will be eaten by some fish, all shrimp, and snails. It is important to note that some types of plecos will eat the tigerwood because it is soft compared to other driftwood types.
The listing picture above is for example only, these will not be the pieces you receive in the shipment. We will pick what we consider to be the best aquascaping pieces for your tank.
---
Inspiration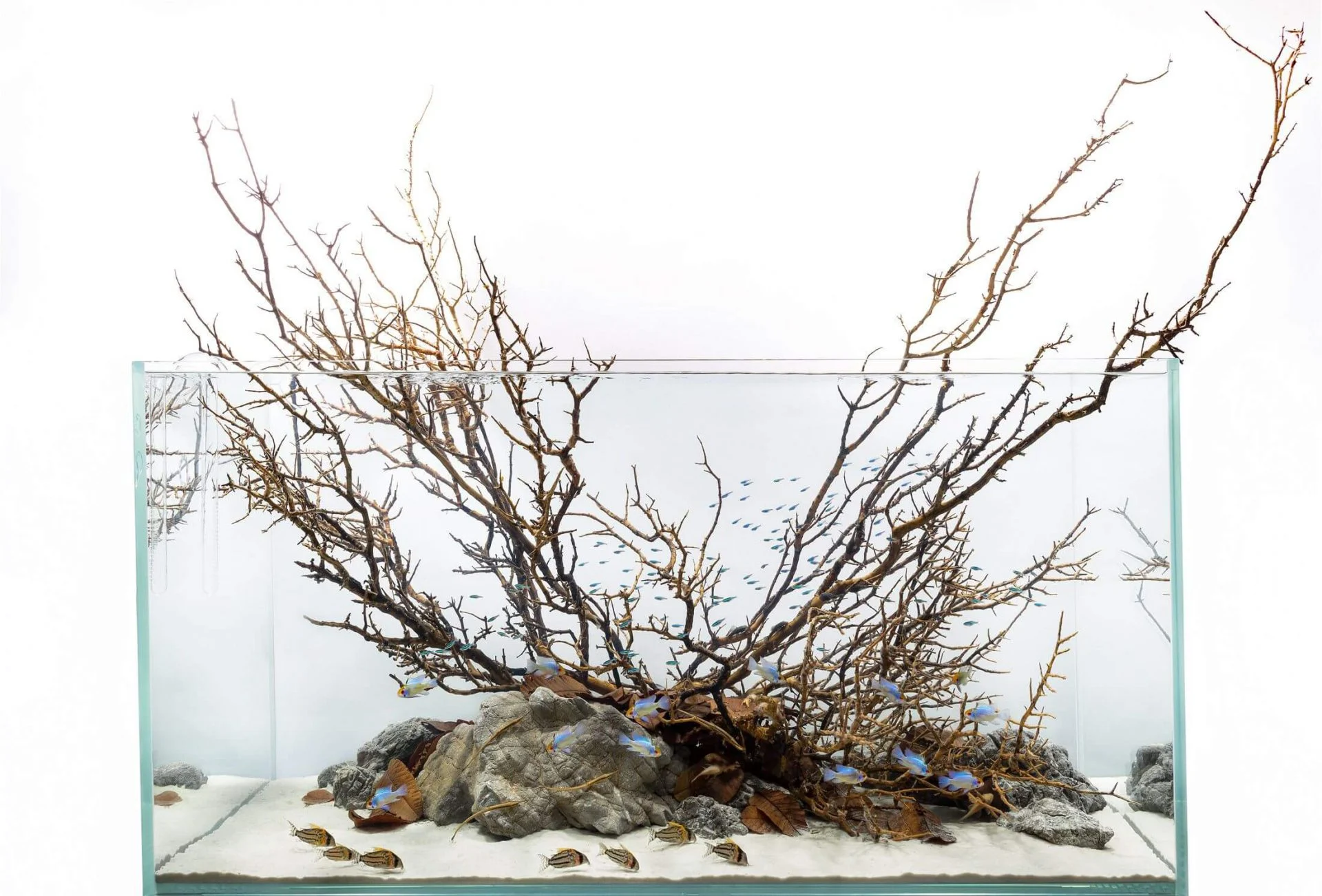 Next day shipping on dry goods.
Free product support and advice.
Quality products guaranteed.